RSpec::Ci::Prettify
Hackathon project designed to make CI output for rspec runs (specifically using knapsack and Github actions) more easily digestable
Installation
Add this line to your application's Gemfile:
And then execute:
Or install it yourself as:
$ gem install rspec-ci-prettify

Usage
Run rspec with the formatter flag set to the gems formatter
and --force-color which will set the RSpec.configuration.color_enabled? to be always true so ANSI Console code colour wraps are used properly
example
rspec --force-color --format RSpec::Ci::Prettify::Formatter

Screenshot of formatter output (Can also be seen on the repos github actions on master)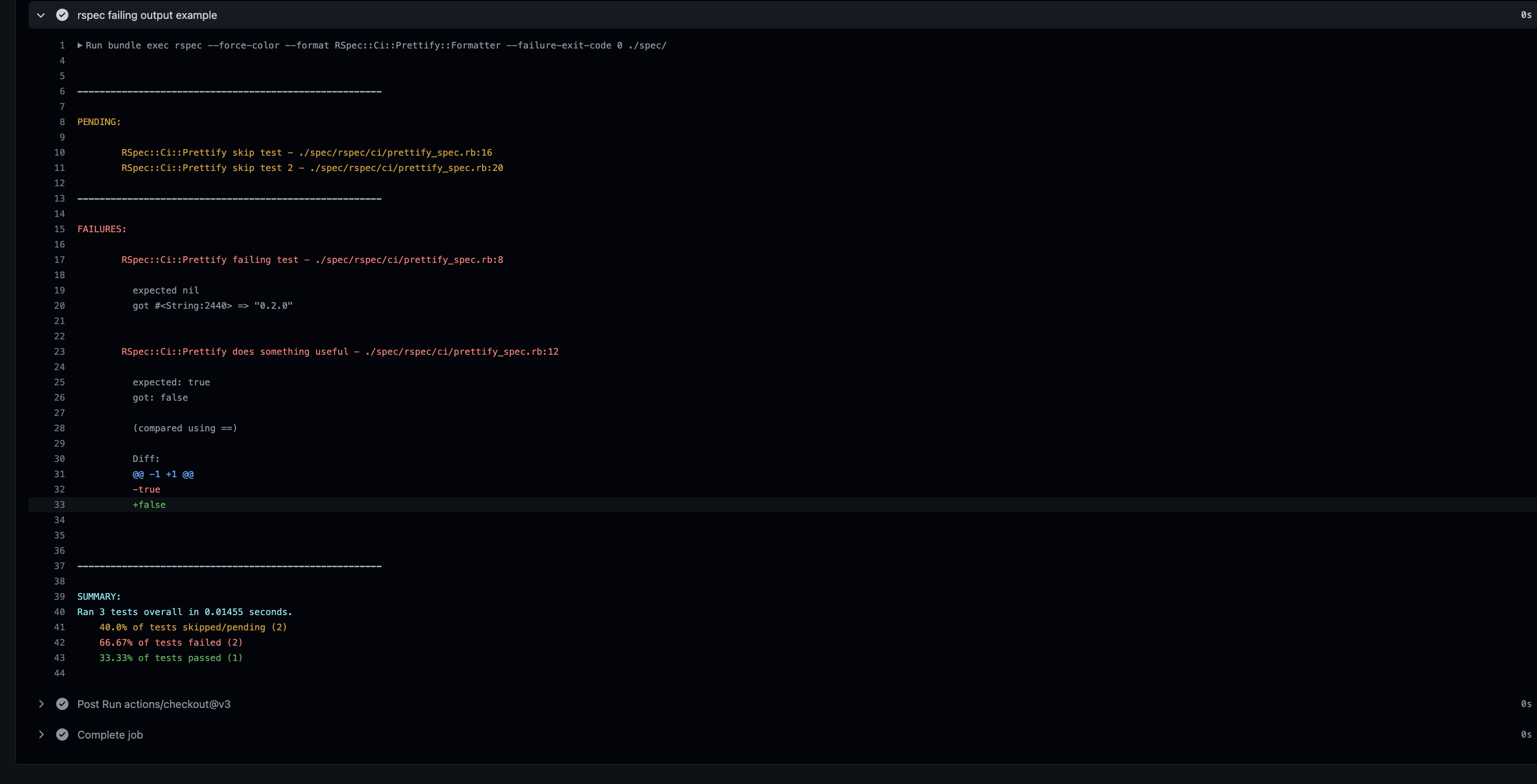 Development
To install this gem onto your local machine, run bundle exec rake install. To release a new version, update the version number in version.rb, and then run bundle exec rake release, which will create a git tag for the version, push git commits and the created tag, and push the .gem file to rubygems.org.
Contributing
Bug reports and pull requests are welcome on GitHub at https://github.com/[USERNAME]/rspec-ci-prettify.
License
The gem is available as open source under the terms of the MIT License.